The first time PALZ is started after an installation an Acceptance Test is automatically run. It performs all processing steps using a test image and compares the outcome with the stored values. The result is presented as a confirmation dialog window as illustrated below.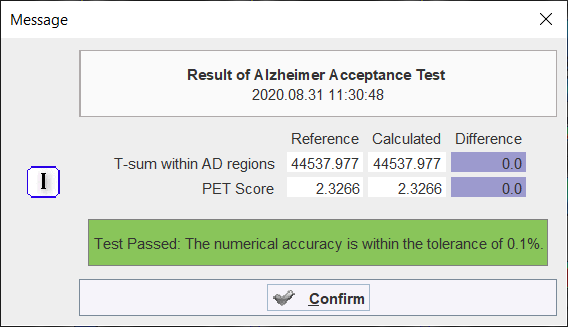 If the result is beyond the acceptance criterion of 0.1%, there is a problem with the installation which has to be fixed before proceeding with the analysis of subject data.
To verify an installation the Acceptance Test can be initiated at any time from the Alzheimer menu.