With the Combined Matching Page box disabled:

the PFUS interface is organized on 4 pages as illustrated below: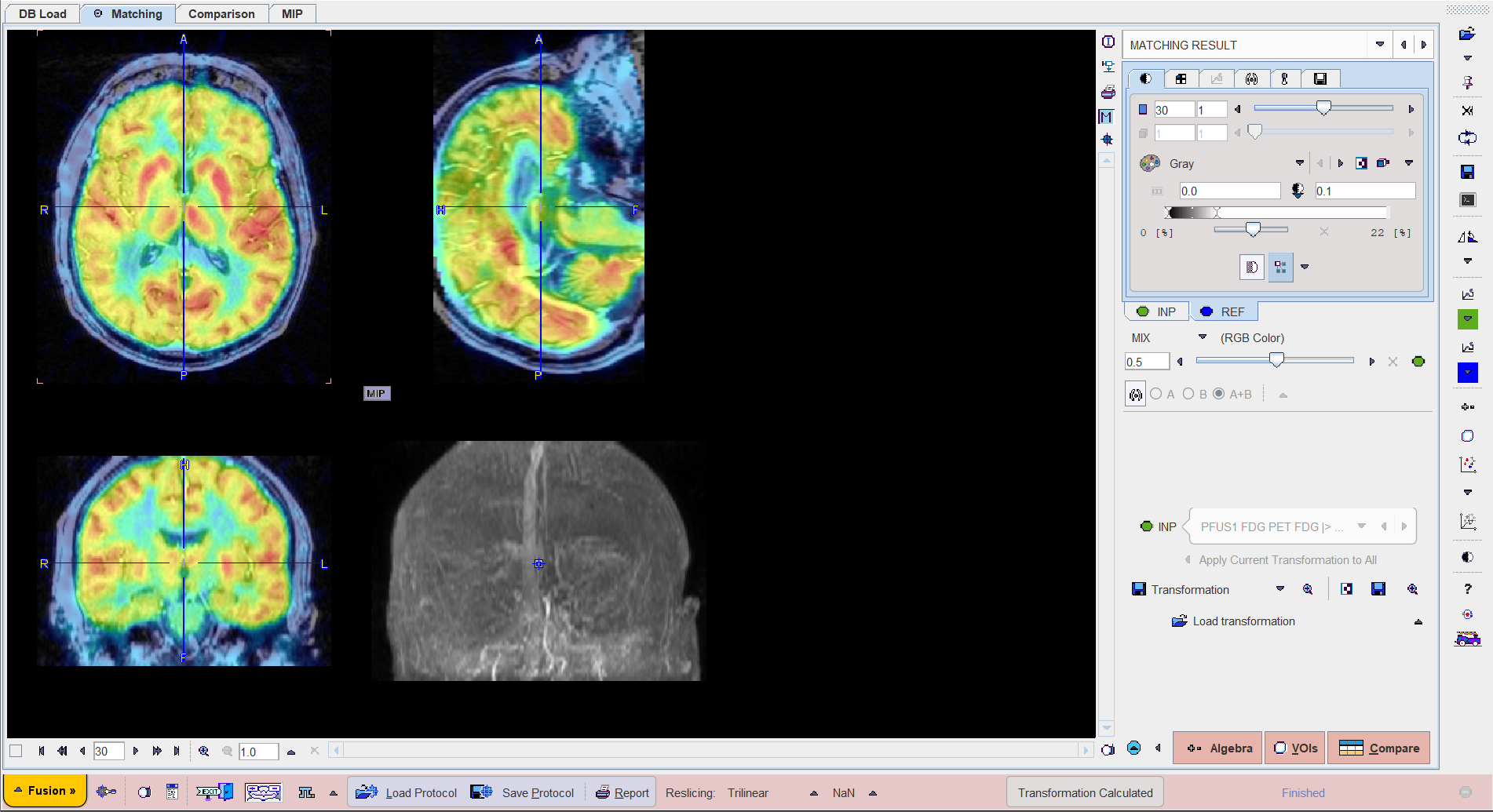 Basically, the DB Load page serves for image loading from databases, Matching for image registration, image algebra and VOI definition, Comparison for the parallel visualization of up to six matched images, and MIP for the generation of rotating fused MIP images.
Hidden Controls
In several places options are hidden to save screen space. This is indicated by a blue up-arrow as in the example below.

When the button is activated, the area expands, showing all the options.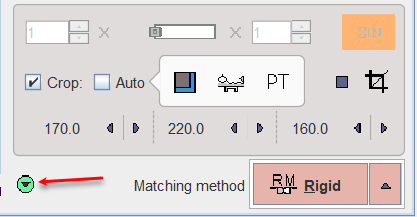 It can be collapsed again with the green down-arrow.