The spatial transformations between the reference and the input images are saved from the MATCHEDsub-page.
The spatial transformation between the reference and the input images when Combined Matched layout is set are saved from the Initialize/Match page.
Note, however, that reproducing the final state may require the saving of more than a single transformation, because the reference image might have been reoriented as well. An easy alternative is using the save button from the lateral taskbar. Select the transformations to be saved among the entries available in the Save Transformations(s) list.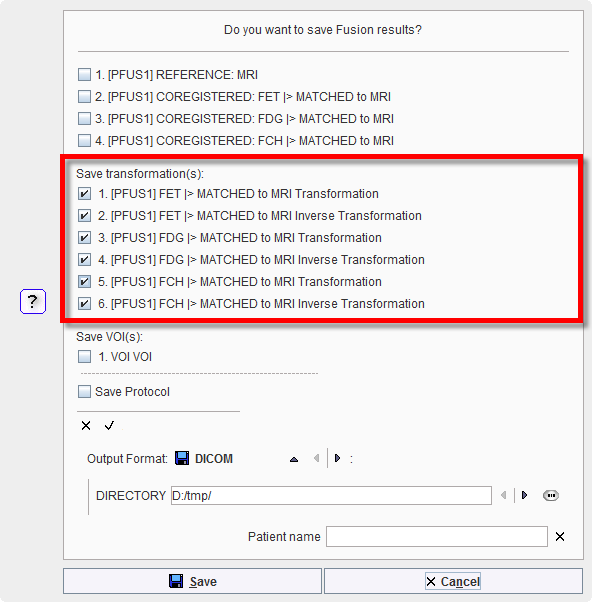 With the Save button, the selected transformations are finally saved.