Initially, VOIs (TACs) shows the VOIs page with the images selected in the Masking step, as well as a list of VOIs. These VOIs correspond to the activity curves used in the Modeling part. Therefore the list may show blood-related and tissue-related VOIs. In the example below an Input curve and a Target tissue curve are used by the model.
The blood-related VOI could be used for specifying an image-derived input curve, but is most often disregarded. Rather, a processed arterial input function will typically be imported in a later panel. For reference models, two tissue VOIs representing target and reference tissue are typically listed.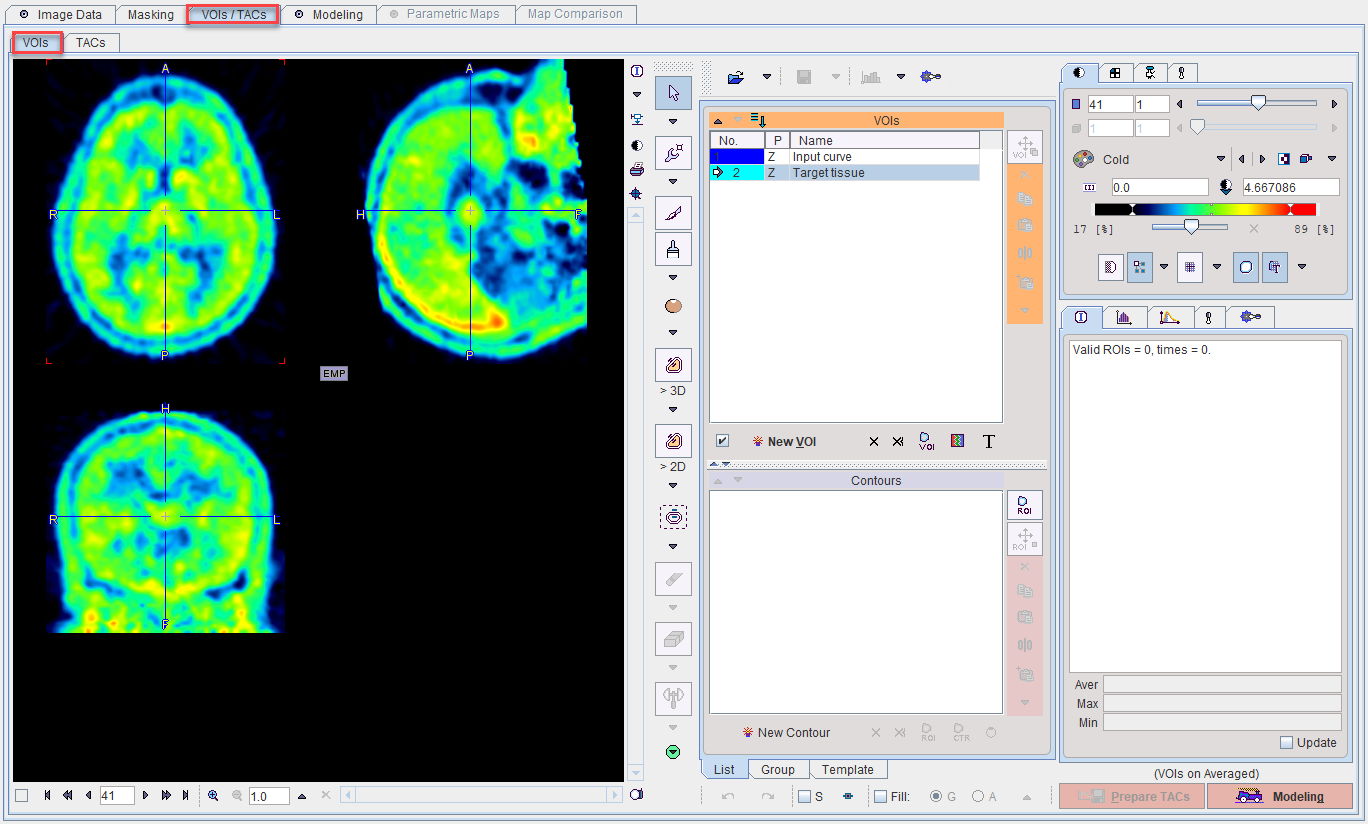 Interactive VOI Outlining
Initially all VOI definitions are empty. If no file containing suitable VOIs exists, contour VOIs can be outlined in a standard manner as described in the corresponding section of the PMOD Base Functionality guide. Briefly:
1.Navigate to a proper slice and adjust the color contrast.
2.Click at the VOI to be outlined in the VOIs list to select it.
3.Select one of the VOI definition tools.
4.Outline a contour in the axial slice. Add a new contour in the same slice with the New Contour button, or scroll to the next slice and outline a new contour.
Repeat this procedure for all required VOIs.
Using Existing VOIs
If there exists already a file with suitable VOI definitions, they can be loaded with the Append button from the loading section.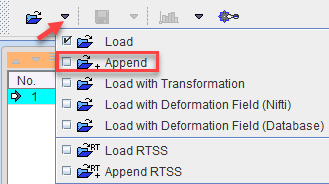 As a result, the VOIs are added to the list and shown in the image as illustrated below.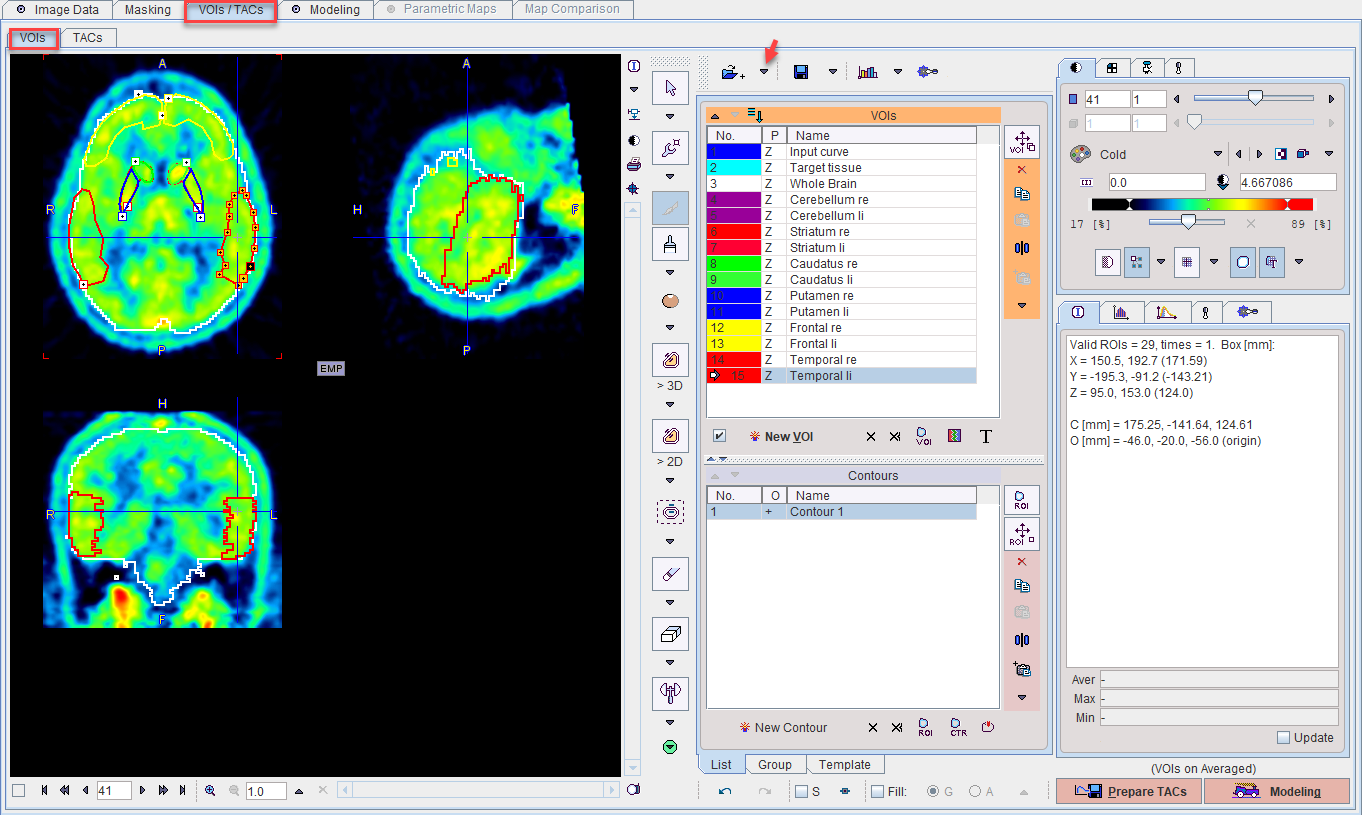 Now, all functions of outline VOIs are available. For instance, the two striatal regions Striatum re and Striatum li can be merged on the Group tab using the Union button to form a Striatum VOI which will then be used for Target tissue.
How To Continue
As the aim of entering VOIs (TACs) was to outline VOIs, there is only one way to continue with the Prepare TACs button for saving the work.