Saving of the images with the

button from the lateral taskbar is straightforward. The image list is available in the upper part of the dialog window. Select the images to be saved and set the Output Format. Depending on the format chosen, information such as the target directory, a prefix or the transfer syntax have to be specified.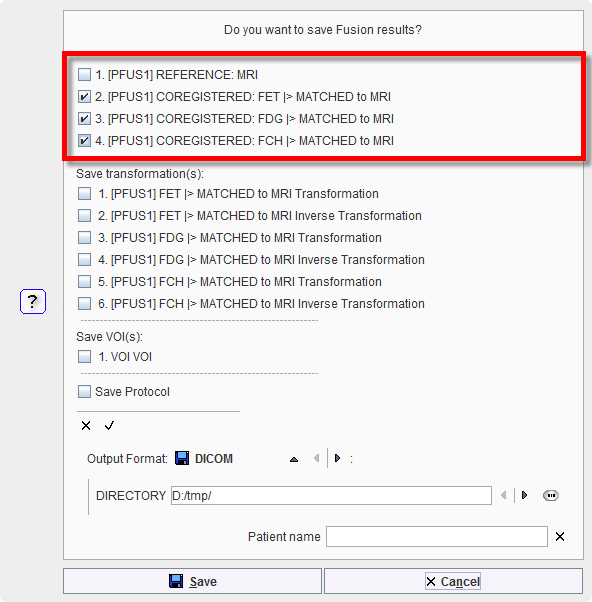 With the Save button, the selected images are finally saved.
In alternative, the selected matched image can be saved using the save CoRegistered option available in the Fusion menu as illustrated below: