The whole-body preset aims at a better use of the display are for non-cubic image volumes which arise in whole-body imaging. It works best in the single-row layout, but can also be used with multiple rows.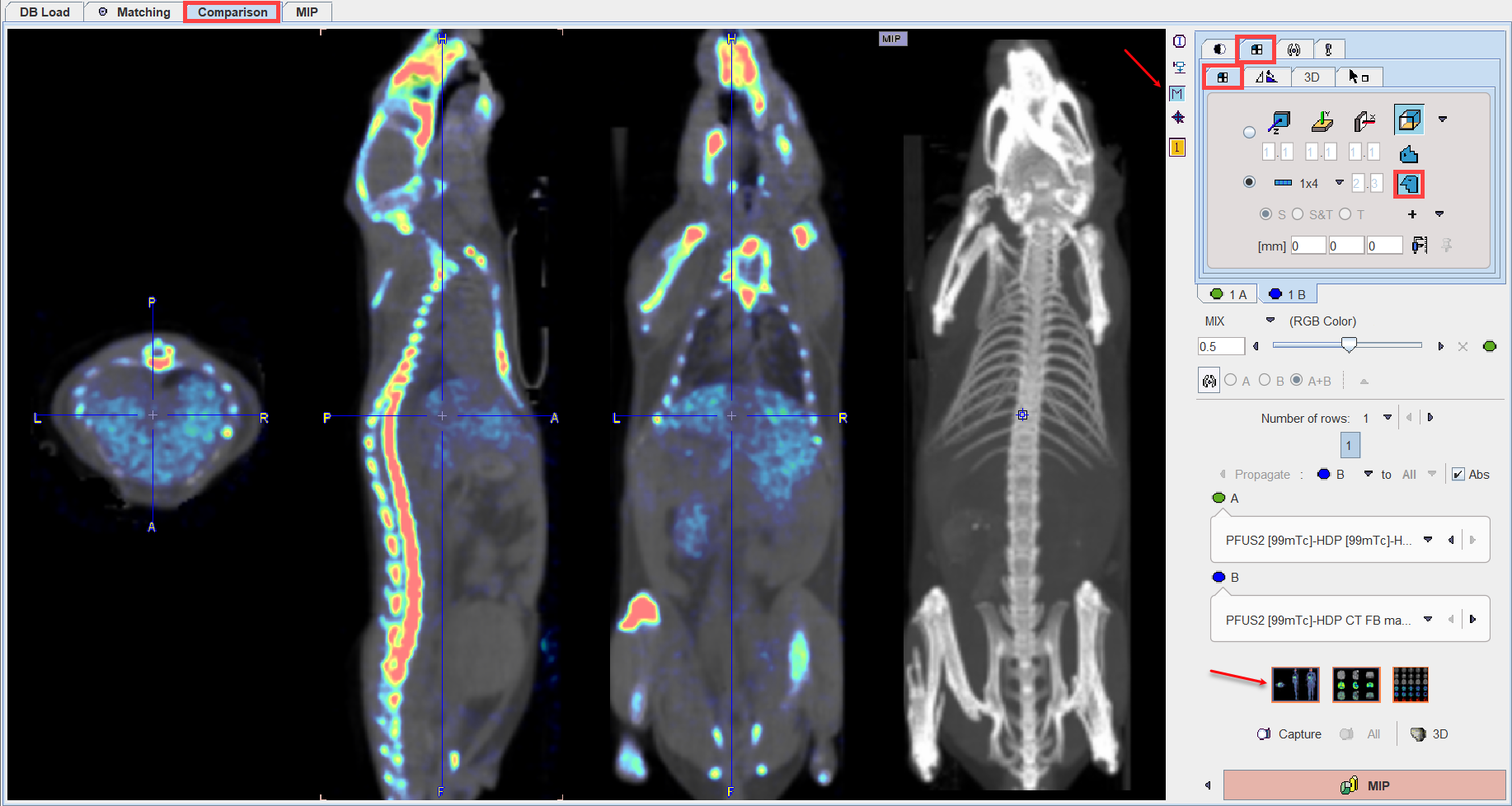 Note the non-standard orientation selection in the layout tab which is enabled by the preset. The effect is that the sagittal slice is arranged in parallel to the coronal slice. Otherwise the arrangement would look as illustrated below.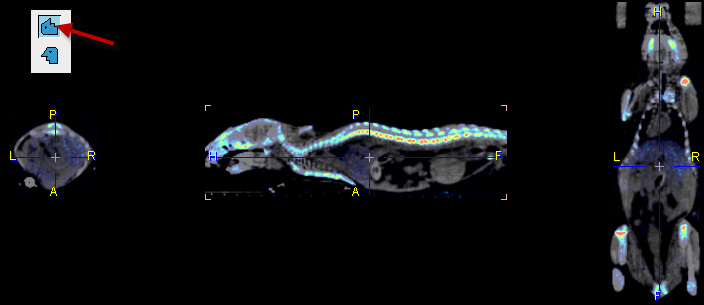 Action Button
The only action button on the Comparison page

transfers the images to the MIP main page for creating rotating fusion Maximum Intensity Projection images.